By Amanda Steurer-Zamora, Guest Blogger for inPortTownsend.com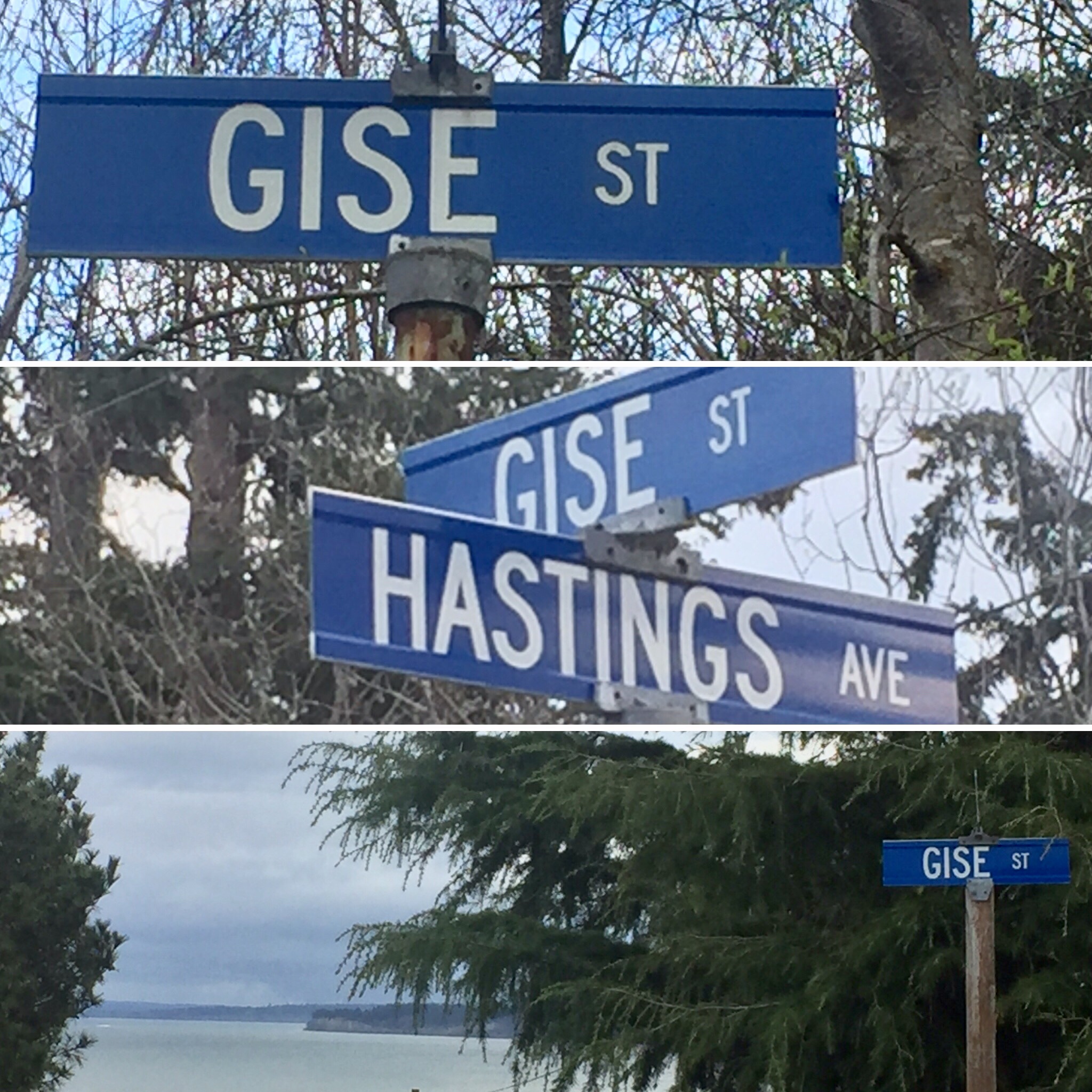 As most anyone asking a Port Townsendite for directions will find the answer never really consists of the actual names of our streets. In fact, in years past if someone were to stop me on the street, often my directions would consist of something like, "Go straight, take a left after the red Victorian on the corner, go a few blocks and then turn right just after the big rhododendron".
That was true, until now.
Last summer when my daughter had turned 1, I started to consider the Real Estate business as my next career.  I had moved back, once again, to Port Townsend and decided after 17 years not to return to the restaurant business.  This is my hometown, my birthplace and even though I have seen the world, I know this land better then any other I have explored, but it felt like I should learn the names of its streets.  So when my daughter would undoubtedly fall asleep in the car after running errands or visits to Grandma or Grandpa's house I would drive PT and reacquaint myself. I started with the neighborhoods where my childhood friends lived. Remembering games of Kick-The-Can and Capture the Flag as I drove through. For the first time I was really cataloging all the presidential, tree, alphabetical or numerical names, like Willow and Fir, Lincoln and (I actually know where it is now) Cleveland, Vista and Magnolia, 59th and "P". Yet, the most interesting for me were the streets that stop and start, drop off and then get picked up again across town. This is when I discovered, Gise.  Recently I had driven the area just south of the hospital, and I had found Gise, I had also encountered it out at North Beach, but on this day I was driving up Hastings.
Port Townsend was showing itself something beautiful as I turned off of Discovery and headed up the slight hill. It was early fall so the air had a crispness to it, the sun was shining, a first snow had fallen on the Olympics, everything was clear and bright. Isabel was sleeping in the backseat, my plan was to explore some of Howard and then the back-end of Cook Ave., but then I see it, another sign for "Gise".
'Again?!' I think to myself and I take the right.
I pass a little house on the corner, a bundle of trees, a couple mailboxes, a field, an old barn and then there it is, a most amazing view that I have never, in my whole life, ever seen before. A spectacular 180 degree view with a visible sliver of the Straights of Juan de Fuca, Mt. Baker, the Fort Worden hill, all of the land in between it and the High School, moving right over to the Cascades, and then the water again. I think to myself, "How can this be? How can there be such a strikingly beautiful view, here in my hometown that I have never even know about!" At this moment Gise became my favorite Port Townsend street!
To be honest, now that I have driven on pretty much every street within City Limits (and quite a few outside), I can say that Port Townsend's streets all have a little personality and character. They are the veins through the neighborhoods, the lifelines leading us to and from home, work, the Co-op or downtown. Each of them has a name and they are all part of our town at the end of the road.
Amanda Steurer-Zamora was born and raised in Port Townsend. She recently joined the Windermere Port Townsend Real Estate office. This is her first blog entry with inporttownsend.com.